How to use the Diagnostics Tool
The Diagnostics tool provides a way to quickly examine any potential issues related to your products and services. It will check for a variety of issues related to the configuration of your DNS setup (e.g. records are validating to the correct server IP addresses), SSL certificate validity, etc.
Accessing the tool
Log in to your Client Area
Click My Services, then select your service (eg. Web Hosting - WEB PRO)
From the Actions menu, click on Run Diagnostics

The results window will appear, displaying any potential issues
Using the tool 
The diagnostics tool will scan through your domains (including any alias or sub-domains), and produce a detailed list of findings. Any potential issues will be shown alongside a warning icon, for example: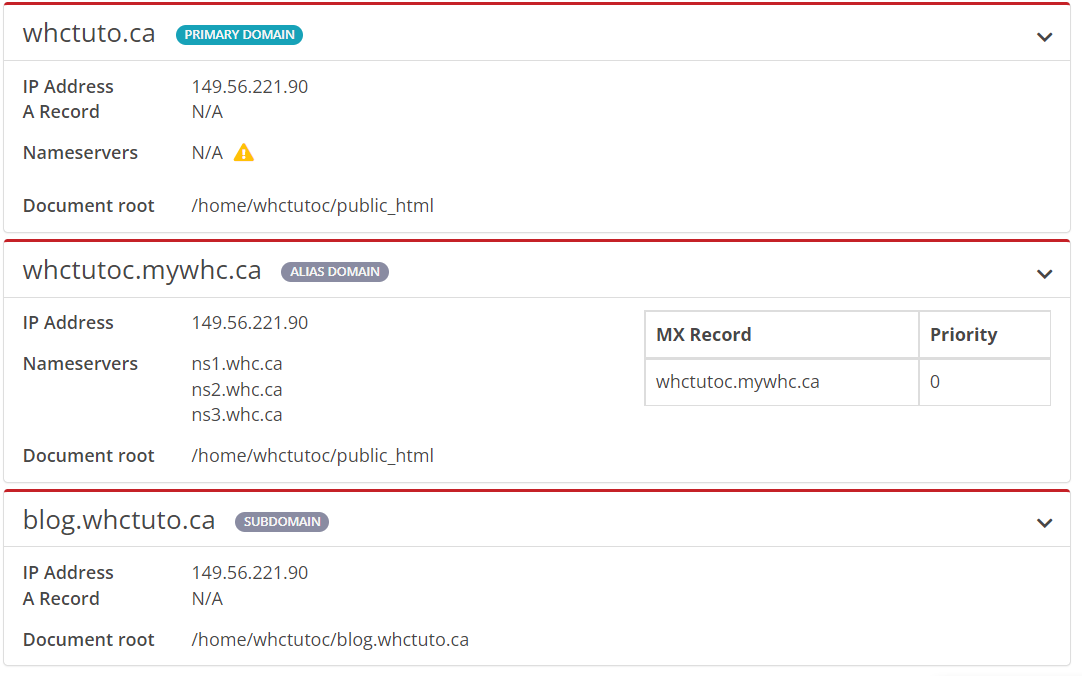 Types of errors
DNS errors 
Error: Your domain records (A, NS, NS2, MX, TXT, etc) are not validating to the correct server IP address.
Solution: Ensure you are using the correct DNS configuration for your service, see What Are Your DNS (or Nameservers) for more information.
SSL errors
Error: An error is found with your SSL configuration.
Solution: If you use an external SSL certificate, check that it is valid and correctly installed. See SSL Certificates: Ordering, Installation, Errors, for more information. 
Please reach out to our Support team if you have any questions, or require assistance.